Luke & Cat Bride Guide - Editable InDesign Files & PDF
$

197.00
On sale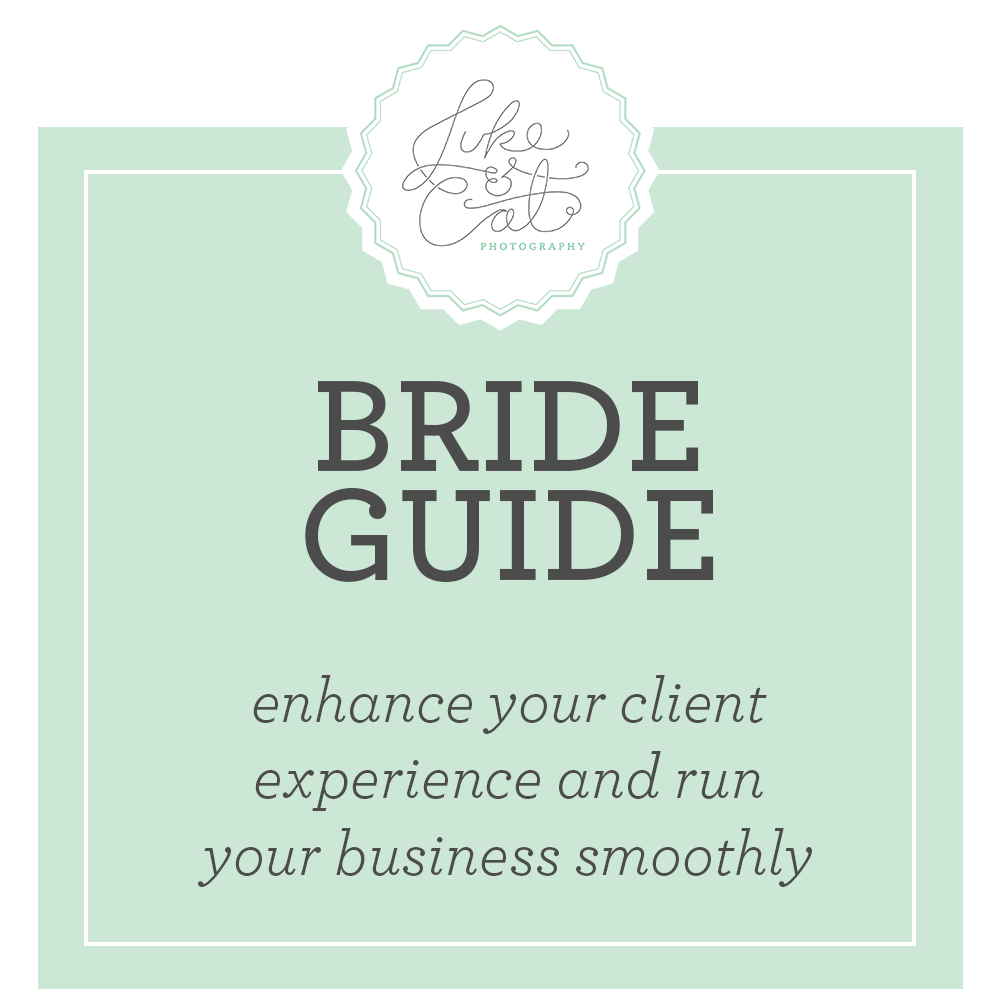 This 70+ page Bride Guide has been the #1 source for our brides to turn to when questions arise - allowing us to spend less time replying to emails and more time binge watching our newest Netflix series.
This guide includes:
• 74 pages of professionally written text, focused on Luke and Cat
Photography, with fully customizable layouts, include front and back covers
• Several pages dedicated to 'meet the photographer' type sections
• Editable InDesign files and digital delivery format
• Image focused design, to show off your best work
• Space for product sales and suggestions to generate buying suggestions
• Favorite vendor feature to spotlight the businesses you love
• Sections to help educate clients on Ceremony Time/Golden Hour Portraits,
Engagement Sessions, Bridal Portraits, Wedding Day Timelines, Reception
Timelines, and Post Wedding Processes
• Answers to all of the questions we have received from our brides
• and much, much more!
PLEASE NOTE – We supply the names of the fonts used, but .ttf files must be downloaded from other providers. Design support or questions relating to learning to work in InDesign is not available.
COMPATIBILITY:
InDesign
Windows and Mac
We print our Bride Guides via Magcloud.com and are about $17/copy.
Please understand that this guide was created for Luke & Cat brides and will need to be customized to fit your own style and voice.